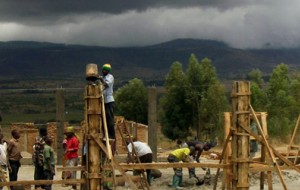 Sumbawanga Village Project
EWB-DK assists with technical support in the building of an orphanage outside the town of Sumbawanga, Tanzania. 
The project ensures water and electricity at the orphanage, to the benefit of around 40 children, who otherwise wouldn't have shelter or a home.
The project contributes to clean water and sanitation in compliance with the current UN Sustainable Development Goals.