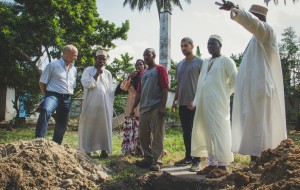 Renovation of SOS children's home Zanzibar
SOS Children's Village (SOS) is a non-governmental, non-profit, community development organization with specific objectives of providing education and long term family based care to abandoned, orphaned, and less privileged children from the most disadvantaged families. SOS operate in Zanzibar, an island east of the coast of Tanzania. Tanzania is one of the world's poorest countries with 68 percent of the population living of less than 1.25 USD per day.
The SOS Children's Village Zanzibar was built in 1991. The Village consists of 11 family houses, an administration building and a community house. Due to its 25 years of age the need for renovation and long term maintenance /upgrading is imminent. EWB-DK and its project team will assist with it technical knowledge and supervise the renovation process and also seek to establish a long term maintenance plan for the children's village with the local management.
Areas of focus:
The roof and some of the infrastructure of the village was renovated in 1998, some of the areas of intervention are:
The village has a problem with flooding because it is located a bit lower. This also puts a pressure on the drainage system.

All the bathroom fittings are damaged and worn out, and a lot of water is lost because of leaking taps and toilets.

Four houses have cracks in the outside walls that need to be repaired.

The sewage system from 1998 is working well, but during the rainy season the soak pit cannot absorb all the water – another pit should therefore be built to avoid overflow.
The beneficiaries of the project is currently 90 children living in the village and their SOS mothers, SOS aunts, SOS staff. The efforts will also serve to secure future running of the village for the children at risk in Zanzibar.
The project contributes to the UN Sustainable Development Goals regarding clean water and sanitation (#6), affordable and clean energy (#7) and partnerships for the goals (#17).