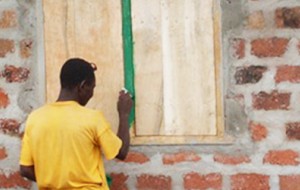 School Ancillary Services in Norway
This project provides equipment and resources to provide the local school in Norway with a playing/football field, a playground for the youngest children and a green surrounding of the recently constructed school.
The construction was made by local craftsmen under the supervision of EWB-SL and assistance from EWB-DK. The community and parents board are involved in the process to determine what and how to construct, and the children in the school are engaged in the maintenance of the grounds.