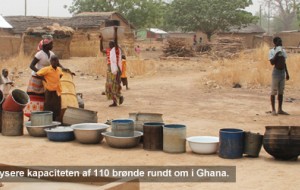 Training and Donation of Equipment to Kumasi University
Due to a move of facilities, the Electronic- and Data-department at Engineering College of Aarhus University in Denmark was able to donate well-functioning electronic equipment such as oscilloscopes, counters, power supplies, multi meters, function generators, digital network equipment, evaluation boards etc. The equipment is assumed to have a lifetime of 10 years or more. On inquiry from Engineers Without Borders Ghana, this equipment was donated for educational purposes to Kwame Nkrumah University of Science and Technology (KNUST) Department of Computer Engineering.
EWB-DK assisted in the facilitation of the donation. This project further ensures intentional use of the equipment through relevant electronic laboratory training, workshops and by letting students work with practical lab-exercises to improve their engineering skills.
The project contributes to quality education in compliance with the current UN Sustainable Development Goals.