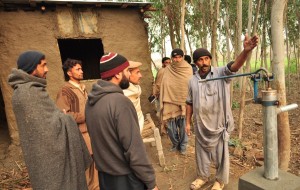 Shelter Project. Phase 1+2. Straw Houses
Charsadda and the surrounding area, in Pakistan, was hit by a flood in august 2010, and many people lost their homes and their belongings. Initially a EWB-DK member visited the area to find people to work with and secure immediate relief.
Members of EWB-DK went to Pakistan to instruct and guide the constrution work.
Danish People's Aid is a national, voluntary humanitarian organization which provides assistance to vulnerable people in Denmark and abroad.
The project contributes to sustainable cities and communities in compliance with the current UN Sustainable Development Goals.