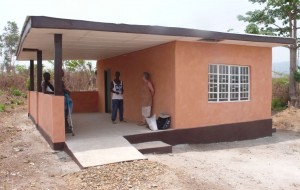 Doctors' Clinic
The public health system in Sierra Leone does not have capacity or resources for an effective service to the citizens and the health situation in many local communities is realy bad which along with the difficult situation faced by the war amputees, motivated EWB DK to support the construction of a health clinic in the community of Norway
Construction and facilitation of a simple health clinic to provide basic health service to the citizens of Norway secured and facilitated by the regional health authorities.
Clinic was constructed in partnership with EWB-SL and local craftsmen were used in the process. It is the intention to establish a women's group so as to secure the sustainability in the management and of the use of the clinic.
The project contributes to good health and well-being in compliance with the current UN Sustainable Development Goals.